A new Miss, Little Miss and Tiny Miss Corry, as well as the very first Junior Miss Corry, will be crowned today at Mead Park.
The annual competition will begin at 6 p.m. at the Mead Park Amphitheater. Free entry.
Titles will be awarded in each age group for the overall winner, first finalist, second finalist, photogenic miss, friendliness miss and best essay. The winners will be determined by a jury.
The theme of the essay is "I love Corry because …" Tiny Miss contestants participate in a "playtime interview" with the judges instead of writing an essay.
The Miss candidates are between 15 and 18 years old, the Junior Miss between 12 and 14 years old, the Little Miss between 8 and 11 years old and the Tiny Miss between 4 and 7 years old.
This year's Miss Corry nominee is:
• Madyson Rivera, 17, daughter of Teresa and Jody Earle.
This year's Miss Junior candidates are:
• Erica Fisher, 14, daughter of Laura and the late Larry Fisher.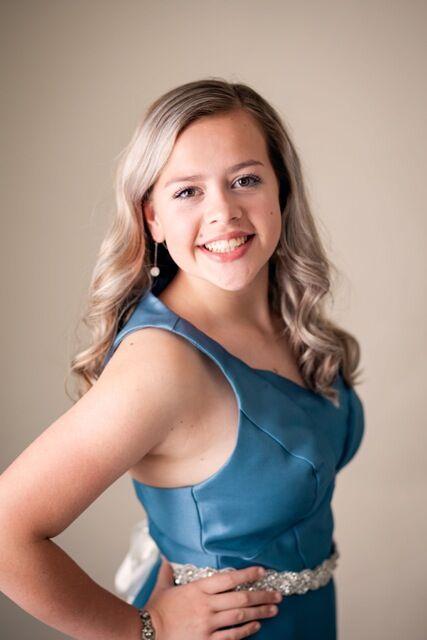 • Alexis Heiser, 14, daughter of Jen and Josh Heiser.
This year's Little Miss contestants are:
• Bristol Eck, 10 years old, daughter of Jordan and Harmony Eck.
• Rylyn Gurdak, 8 years old, daughter of Courtney and Eric Gurdak.
The candidates for Tiny Miss this year are:
• Grace Fromknecht, 5 years old, daughter of Holly and Phillip Fromknecht.
• Gracelyn Byler, 7, daughter of Jes Macera.
• Harper Nichols, 5, daughter of Kaylyn Whiteley-Nichols and Tom Nichols.
• Briella Martson, 6 years old, daughter of Jocelyn Thomas-Martson and Chad Martson.
• Vi'Dezirae McArdle, 7 years old, daughter of Kara McArdle and Walter Moss.
• Kightley Maedje, 6, daughter of Kylee and Mike Maedje.
• Skylar Simmons, 4, daughter of Lindsay and Mike Simmons.
• Anastaza Higby, 4, daughter of Karlie Harkins and Brandon Higby.